Our Mission & Vision
The mission of Parkway Baptist Church is to love God, to love others, and to exalt the name of Jesus Christ. The vision of our church is to glorify our God and Savior, Jesus Christ, by making disciples and following Him in all aspects of our lives. We glorify Him in worship,fellowship, discipleship, evangelism, and service.
Our Staff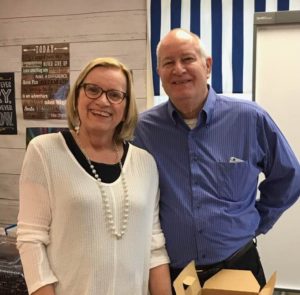 Arthur L. (Art) Land, Jr.
Married to Anne Stringer Land a teacher at PDS, former teacher Kosciusko Public Schools. Three Sons – Arthur L. (Trae) Land III(deceased – 2012); Jeffrey R. Land, Children Minister Sugar Creek Baptist Church, former editor and chief Lifeway Publication (wifeAbbey Drake Land) Sugarland , TX; Robert (Bobby) D. Land, Mississippi Highway Patrol # D-21, former captain KPD, (wife Alyson Stahl Land), and six grandchildren: (Reed, Joshi, Nash, Will, Tucker, and Trae.) Parents: Father – Arthur L. (Pug) Land (deceased) Mother – Virginia Mclellan Land (deceased) Siblings: Thomas Mitchell (Mitch) Land, Timothy (Tim) Ben Land, and Sandy McLellan Land. Education: Durant High School, Durant, MS; Holmes Jr. College, Goodman, MS; John A Guyton, Nashville, TN; East Mississippi Community College, Scuba, MS. As a native of Durant, MS, Bro. Art Land grew up in First Baptist Church of Durant where he was Licensed and ordained.He has been preaching for 25+ years and as Pastor for 15+ years at Delta Baptist Church, Yazoo City, Mississippi and Central Baptist Church, Byram, Mississippi.
Our Beliefs
We hold to the 2000 Baptist Faith and Message which can be viewed
here
: